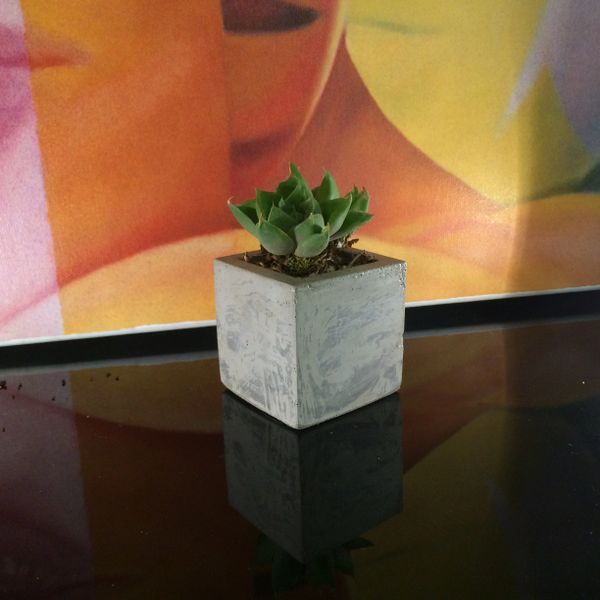 Carrè 2"
Concrete Succulent Planter, Urban Industrial Modern Planter


An awesome urban industrial style concrete planter~ Simple and beautiful. Adds a little modern touch to any space. 

+ Perfect little "something" to liven up your home or desk/workspace
+ Wedding Favorite!!!
+ Try 5 in a row on your kitchen window sill or counter top


Measurements 
- 2" tall
- 2" wide

* These pots are handmade so each one is a little different.* Listing is for 1 concrete planter.

Reviews